WorldCC Icertis Ideation Clinic - Archived
Out of Stock
You save $

0.00

as a member!
WorldCC Icertis Ideation Clinic - Archived
The Ideation clinic is available to provide informed, confidential and objective feedback on options and considerations when assessing the best CLM solutions for your organization. Whether you are facing process issues or if you are using a platform and you need your challenges addressed, our Ideation clinics offer a one-on-one consultation with one of our experts at no charge (to our Members). The consultation will take an agnostic approach and is strictly not a sales call. It's an opportunity to get meaningful insight and advice from experts.
A limited number of Clinic slots are available from 5 Oct to 16 Oct 2020 on a first-come, first-served basis. Book your slot now by clicking on the "Add to Cart" button below.
Additional Product Photos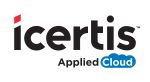 032705